Your virtual reality living room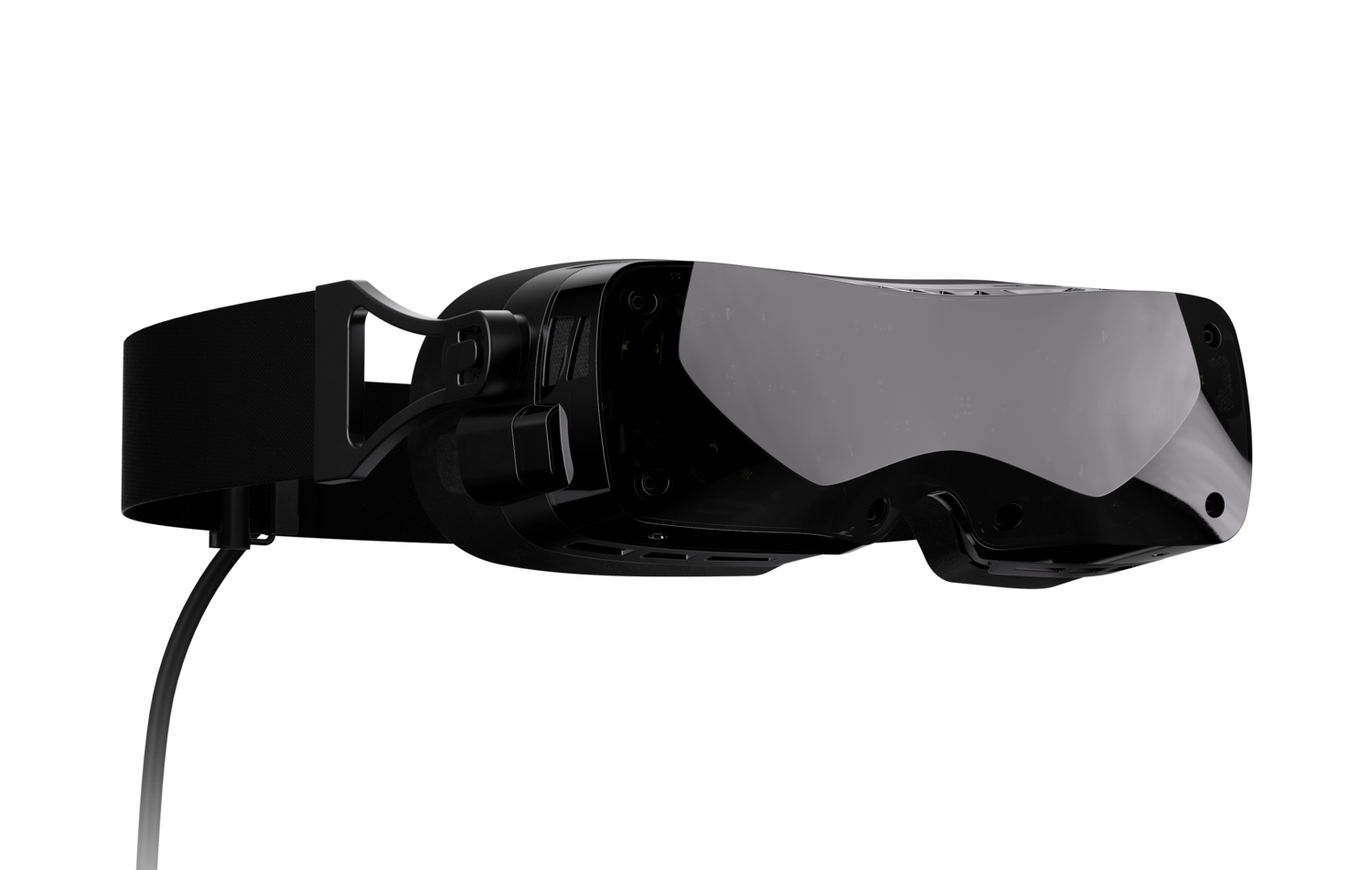 Bigscreen is a place to hang out with friends, collaborate with coworkers, play games, watch movies, and much more.
01 — MOVIES
Watch your favorite movies in a VR movie theater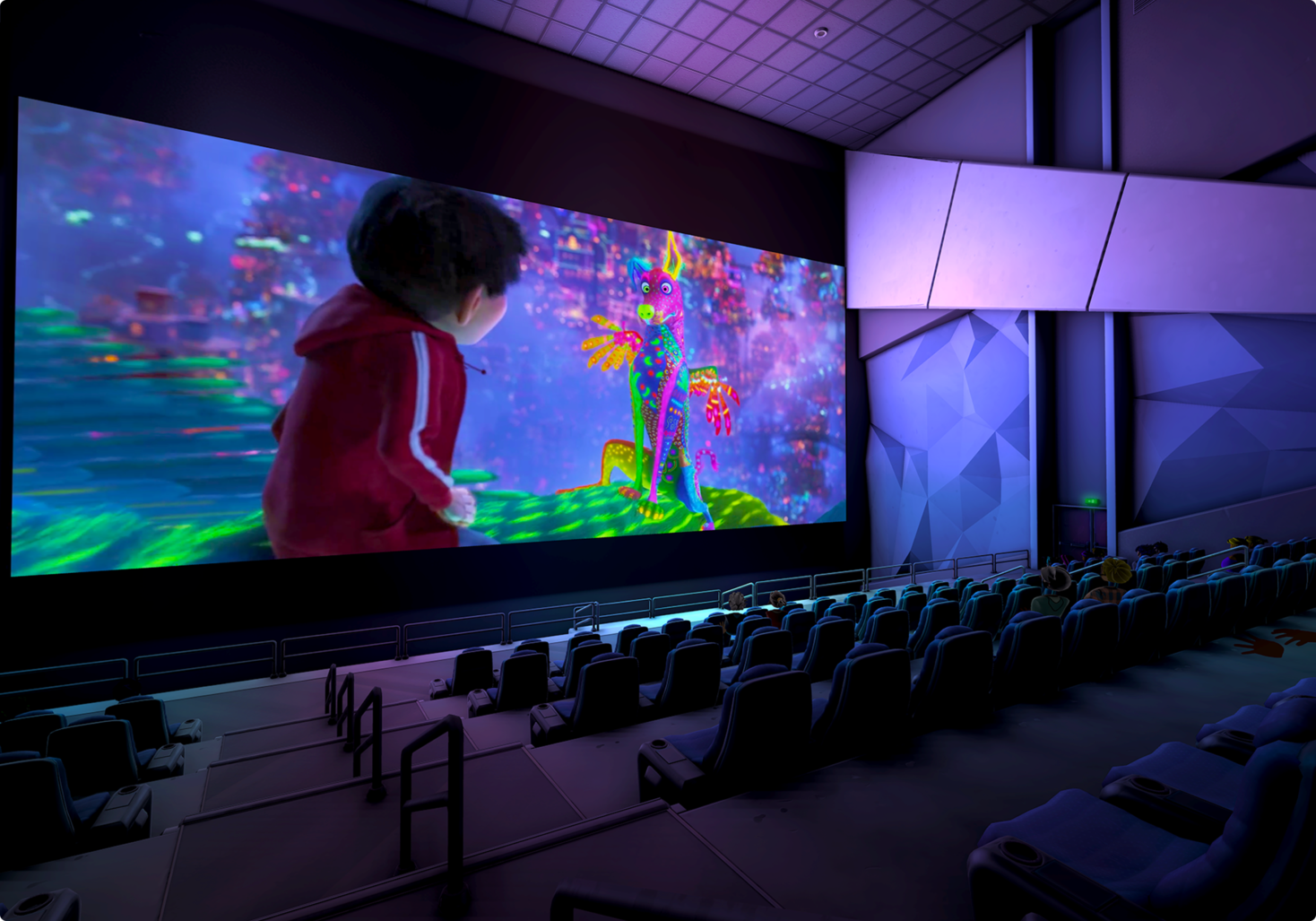 The most immersive home theater experience
Watch movies on a 100-foot cinema screen from the comfort of your home. Invite your friends and you can watch together with them! Choose from dozens of environments such as a drive-in theater, a modern theater, a 1980s cinema, or even a theater in a zero-gravity space station!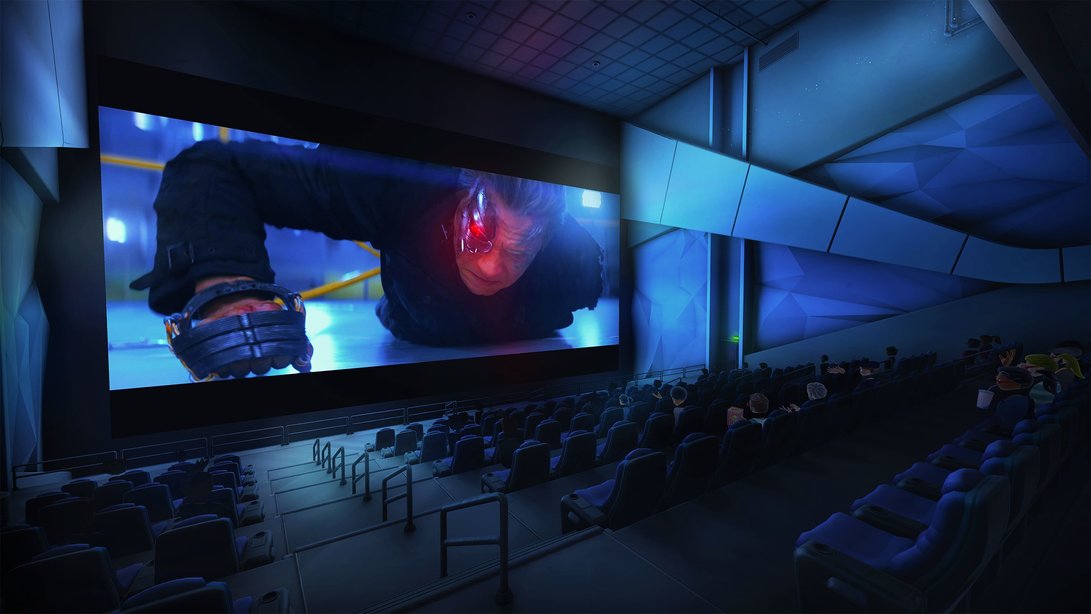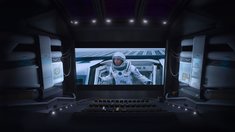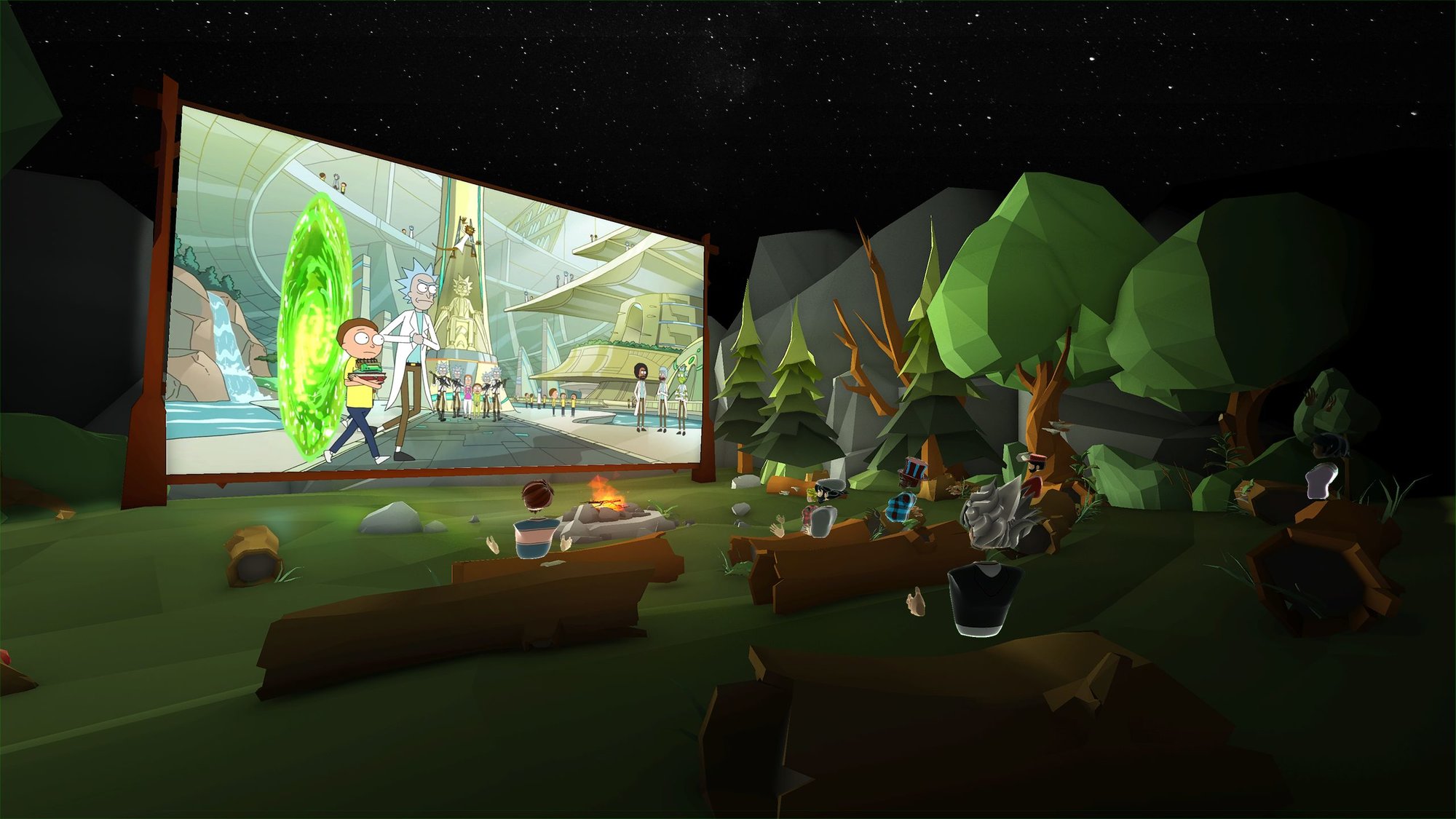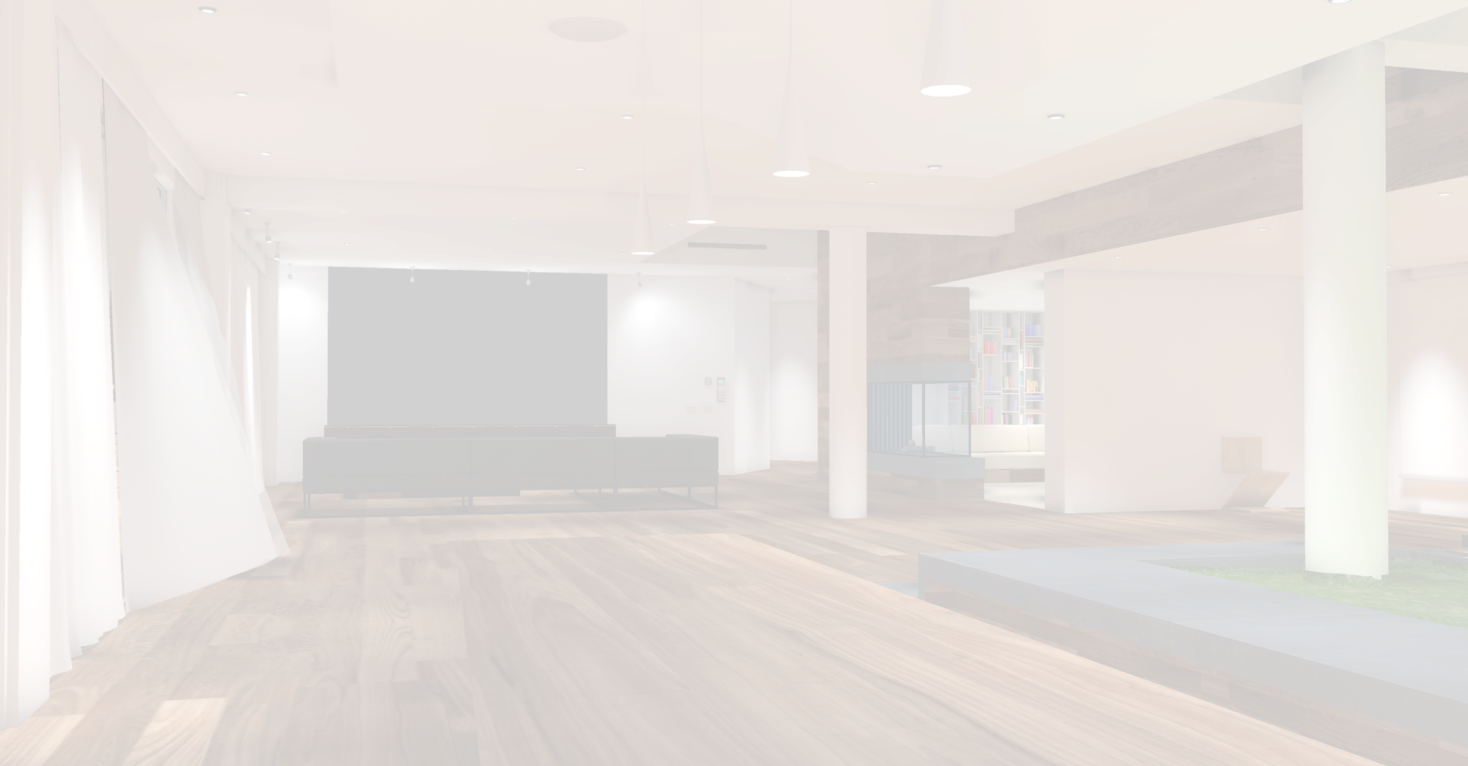 Enhancing your productivity with virtual monitors
Discuss your latest design work with your co-workers, produce and showcase your music, code together. The possibilities are endless!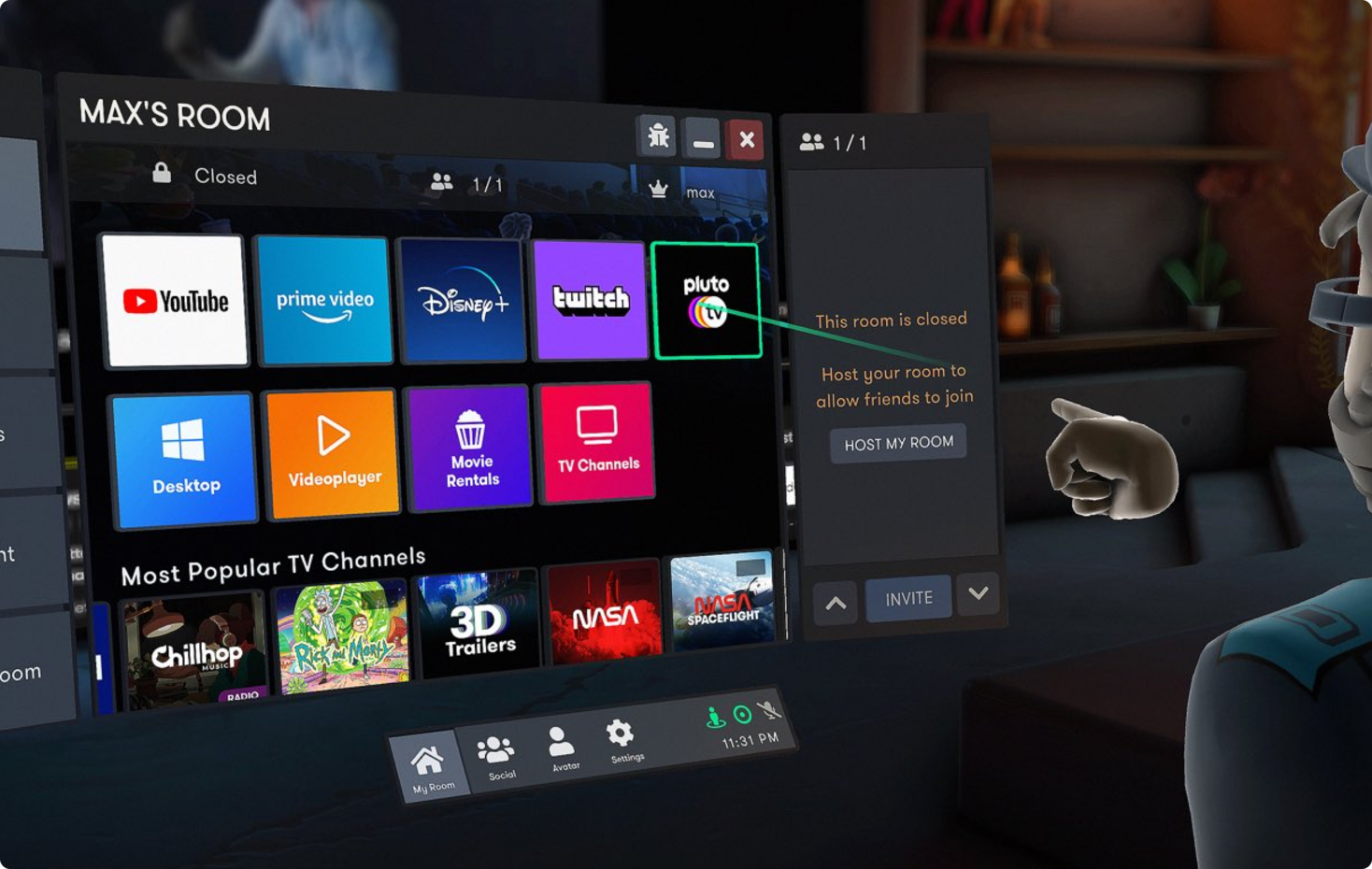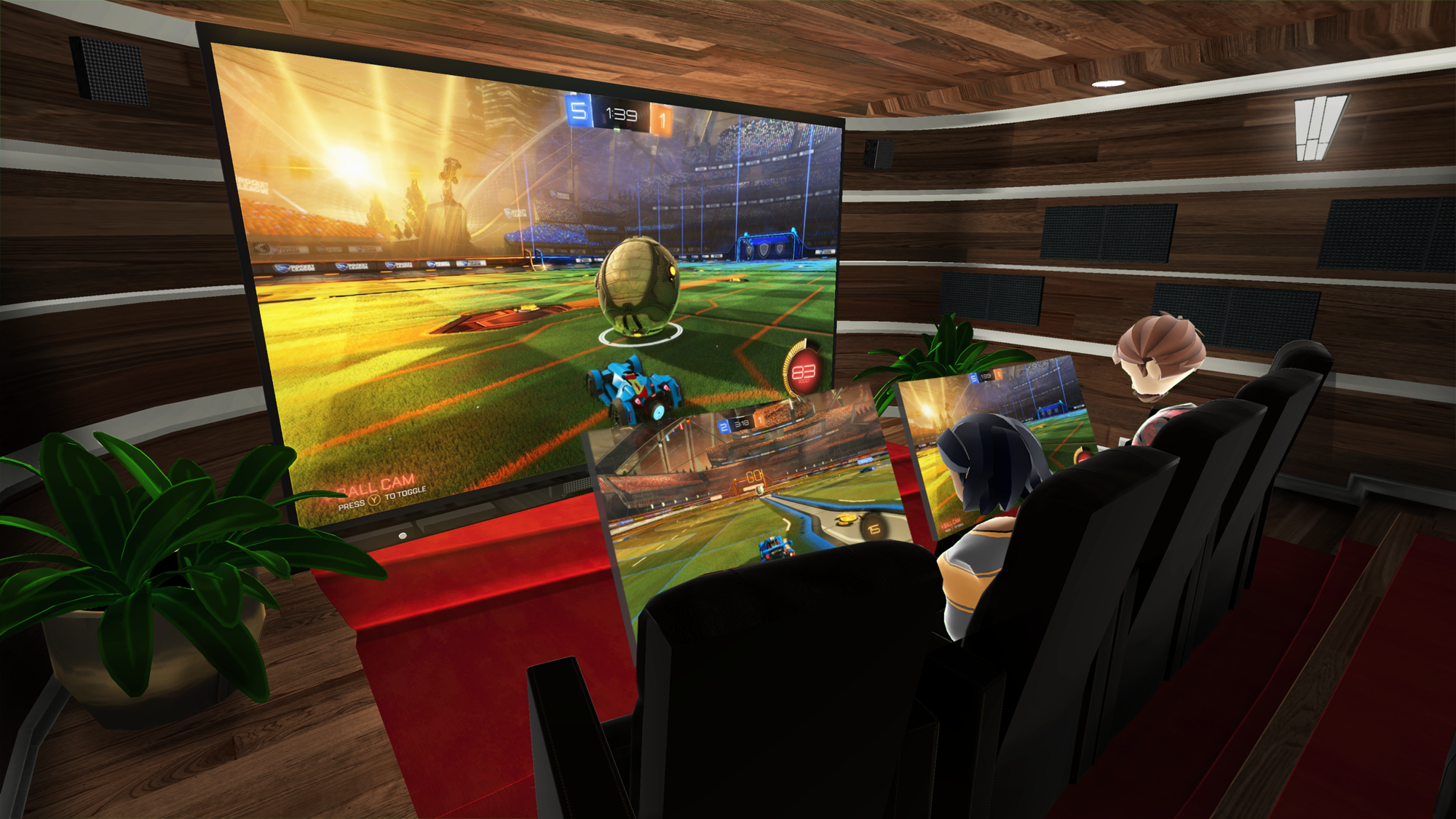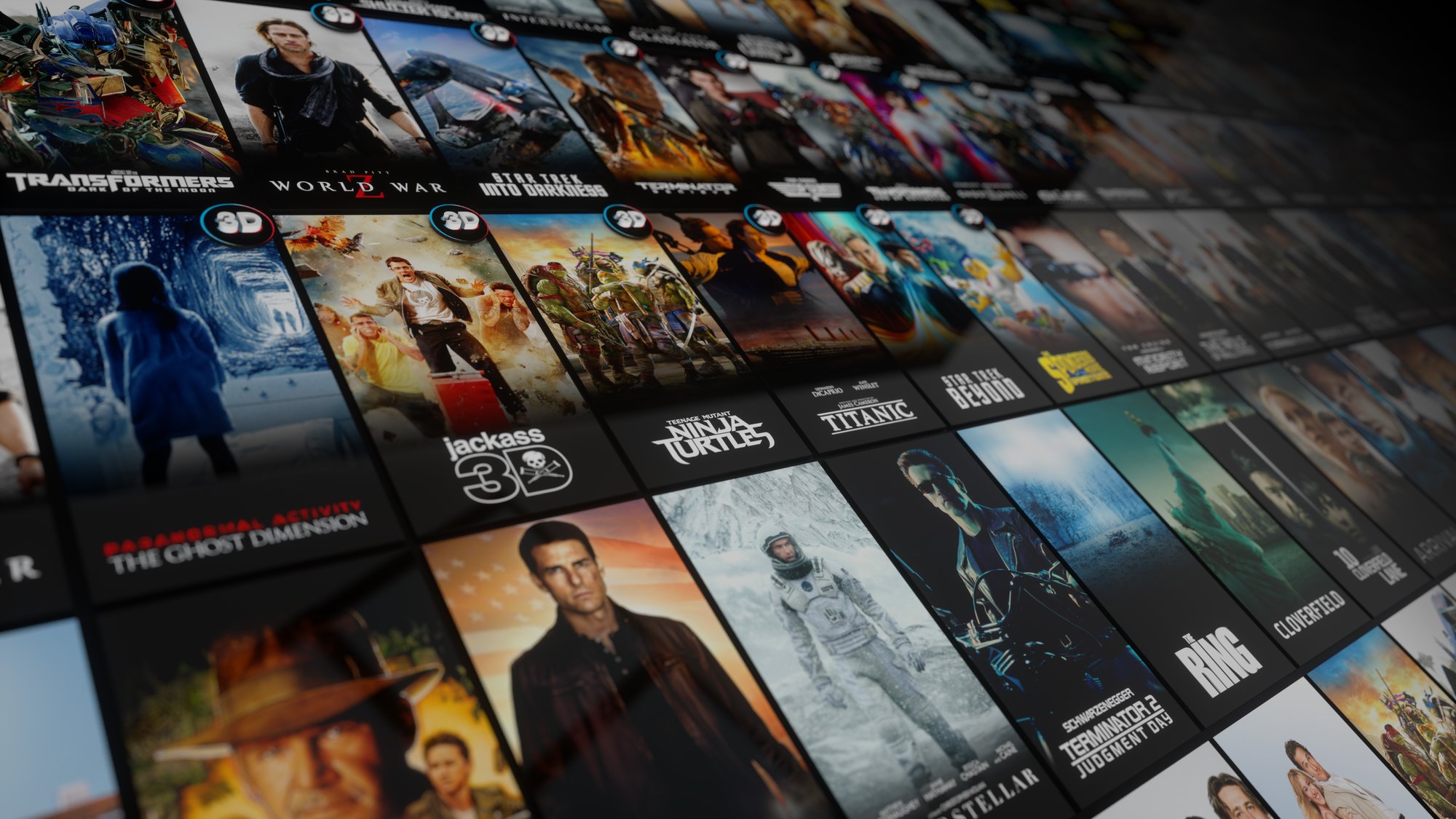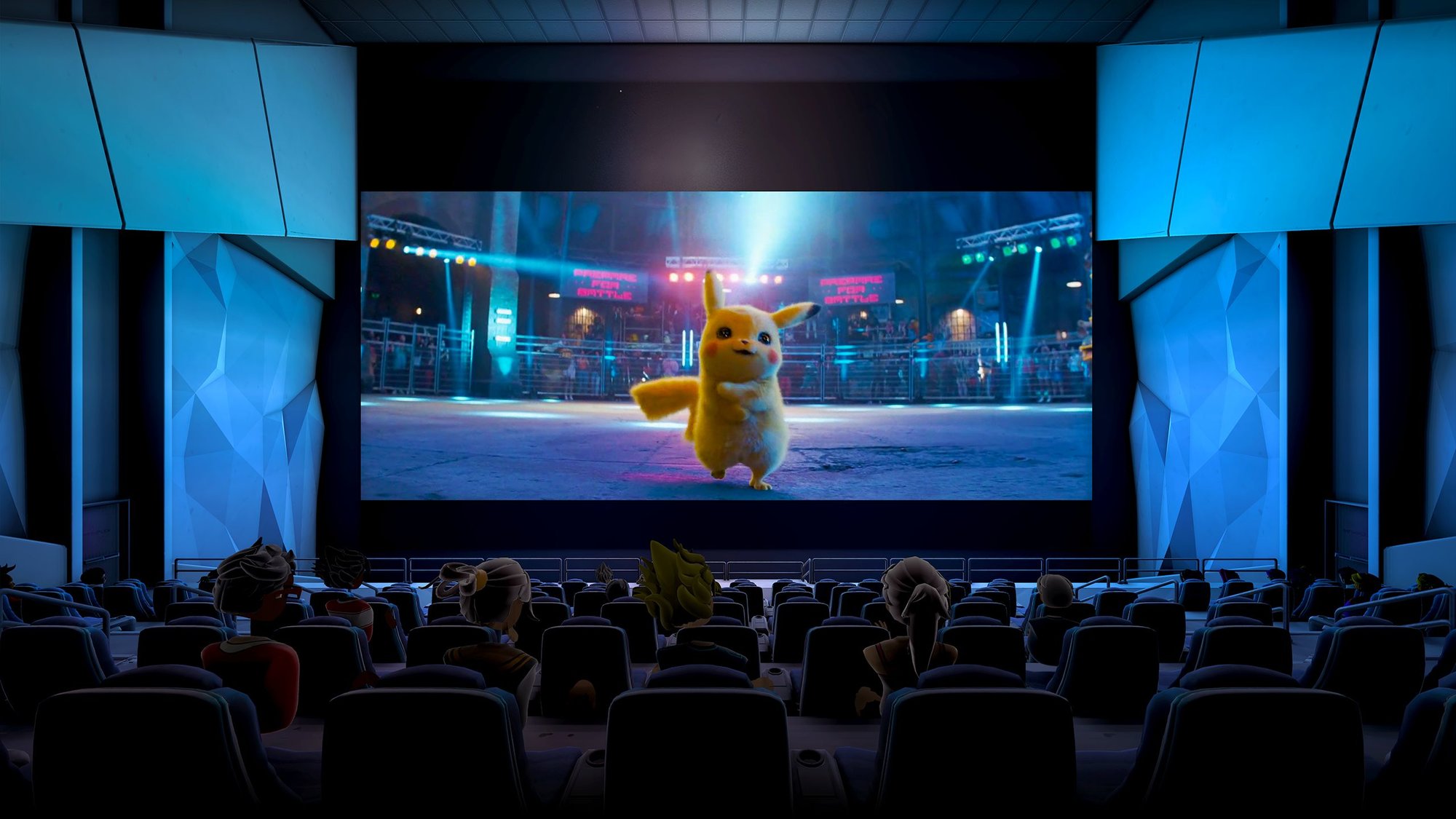 YouTube, Disney+, Twitch, and more
Watch your favorite streaming services in VR with your friends! Bigscreen has natively integrated the full experience for a variety of sites, including YouTube, Disney+, Twitch, and PlutoTV.
Remote Desktop Client
Use your Windows PC in VR, and share your screen with friends. Use any Windows application, like a web browser or a PC videogame. With screensharing, your friends can watch with you. Learn more
In partnership with major movie studios, you can now rent blockbuster films in 2D and 3D to watch in VR with your friends. For social watching, each person will have to rent the movie to watch together.
The built-in videoplayer enables you to watch your own video files stored locally on your device. If your friends have the same file, the videoplayer will synchronize the files so you can watch together.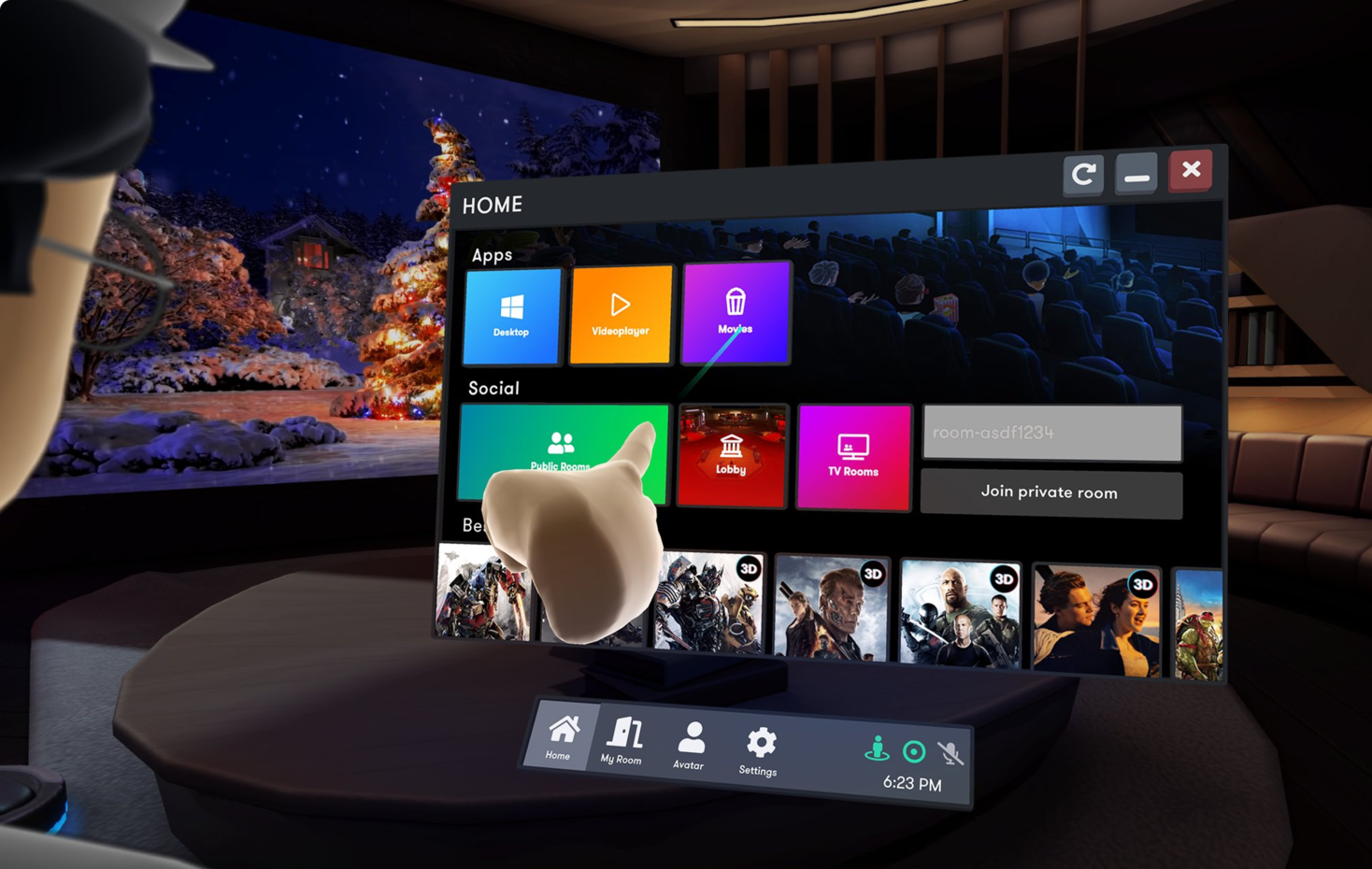 Bigscreen is free on Steam and Meta Quest
with cross-platform support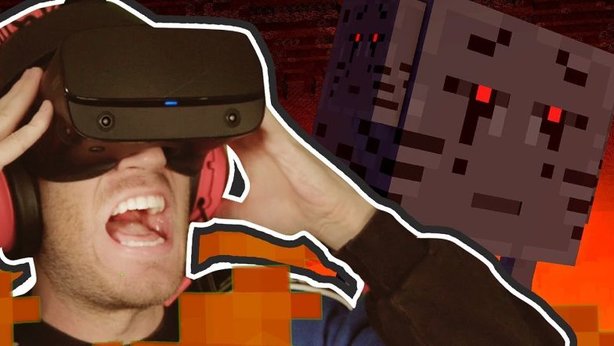 "Truly the best VR headset on the market both functionally and aesthetically"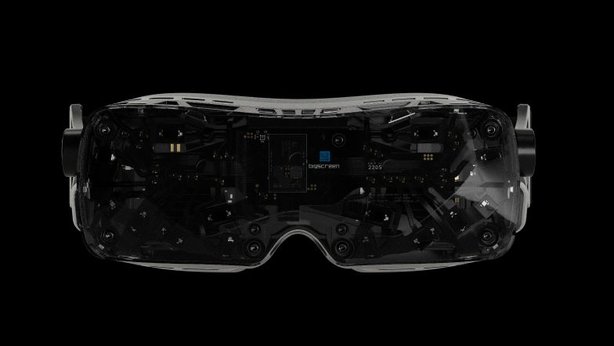 "Stellar quality and comfort at an unbeatable small size in a new VR headset"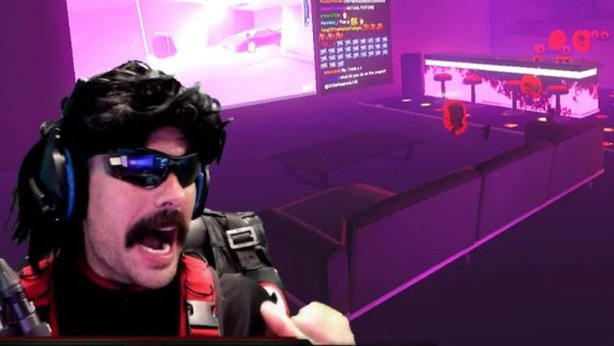 "Truly the best VR headset on the market both functionally and aesthetically"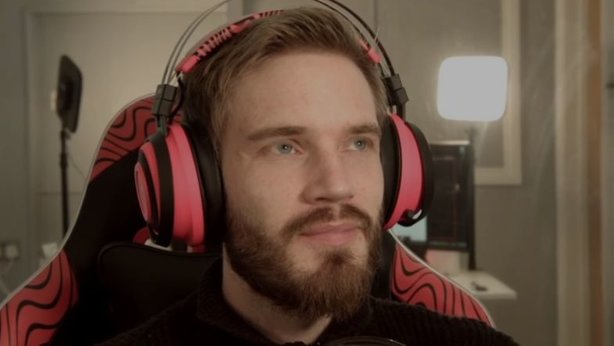 "Truly the best VR headset on the market both functionally and aesthetically"
Monthly pricing is available when you select Apple Card Monthly Installments (ACMI) as payment type at checkout at Apple, and is subject to credit approval and credit limit. Financing terms vary by product. Taxes and shipping are not included in ACMI and are subject to your card's variable APR. See the Apple Card Customer Agreement(Opens in a new window) for more information. ACMI is not available for purchases made online at special storefronts. The last month's payment for each product will be the product's purchase price, less all other payments at the monthly payment amount.